Ultimate Ears announced a new app feature that allows to wirelessly connect more than 50 Ultimate Ears speakers within seconds - creating a new collective experience for users of portable Bluetooth speakers. The PartyUp feature promises to take distributed sound to a whole new level, connecting quickly and easily more than 50 Ultimate Ears speakers. A whole new dimension for flash mobs?
From a backyard party to the beach, Ultimate Ears' waterproof (IPX7) and durable wireless Bluetooth speakers have always offered the ability to take music anywhere. Now, with the addition of PartyUp, users of those portable speakers can wirelessly connect a mix of UE BOOM, UE BOOM 2 and UE MEGABOOM speakers together, allowing to crank up the music in places where no other sound system can go, sharing music and moments in ways that weren't previously possible.
Three years ago, Ultimate Ears brought pairing multiple Bluetooth speakers together to people everywhere. Now, according to the Logitech-owned company, Ultimate Ears is the only wireless Bluetooth speaker with a solution to pair more than two - even more than 50 - speakers together. Also, according to Ultimate Ears, this functionality will inspire people to create magical moments for a family outing, Friday night with friends or simply legendary celebrations. And, through the redesigned apps, even if the user is just pairing two speakers, that process is faster and more convenient than ever, too.
"Music connects people in extraordinary ways," says Charlotte Johs, general manager of Ultimate Ears. "Now, when friends come together, they can easily connect their speakers without worrying about limitations. Whether you and your crew are on a rooftop without a power outlet, or 50 of your closest pals are floating down a river without a dry spot in sight, PartyUp lets the party grow within seconds."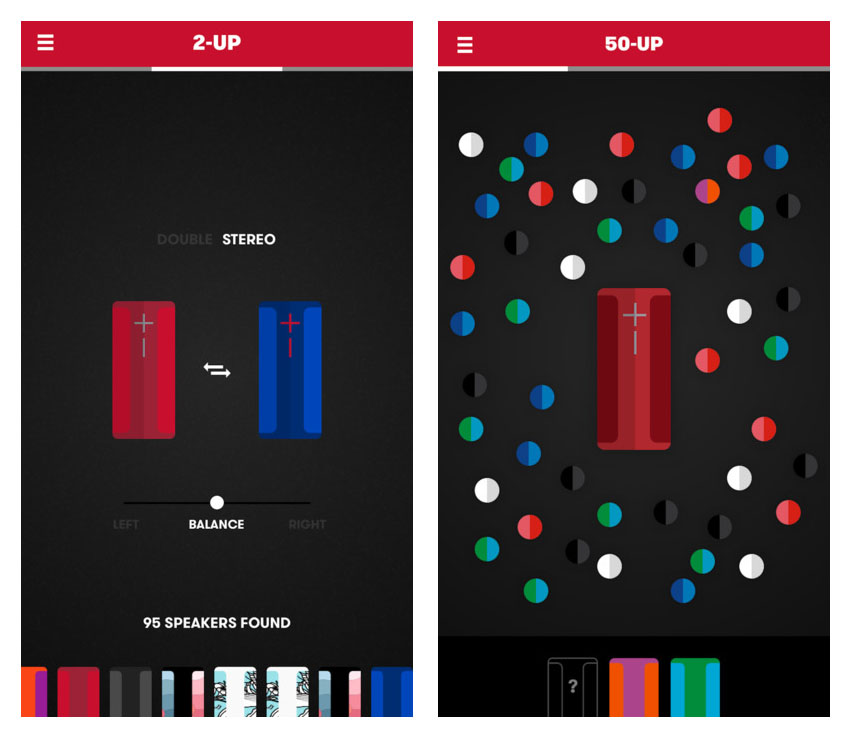 The new multi-pair feature comes with a free, over-the-air update to the existing UE BOOM and UE MEGABOOM apps, allowing users to easily see, select, drag and drop available speakers to join a party in just seconds. "PartyUp provides the freedom to quickly sync a few Ultimate Ears speakers or really take it to the next level and PartyUp with more than 50 speakers for monumental bashes. The party grows as more and more friends hook up, letting you blast more sound even louder", the company states.
From Siri and Google Now voice integration to Tap Controls, Ultimate Ears has added a host of additional features, continually unlocking experiences for users. With the addition of PartyUp to the impressive lineup of features already available on UE BOOM, UE BOOM 2 and UE MEGABOOM, Ultimate Ears speakers continue to get better over time.
PartyUp is available through the UE BOOM and UE MEGABOOM free apps on iOS and Android app stores.
www.ultimateears.com