Minnetonka Audio, now a part of the TV Solutions Group of the Telos Alliance, announced that its widely accepted Dolby encoder, SurCode for Dolby Digital Plus 5.1, is now available for Adobe Creative Cloud. The tightly integrated plug-in provides Adobe Creative Cloud users with full encoding support for Dolby Digital and Dolby Digital Plus audio formats.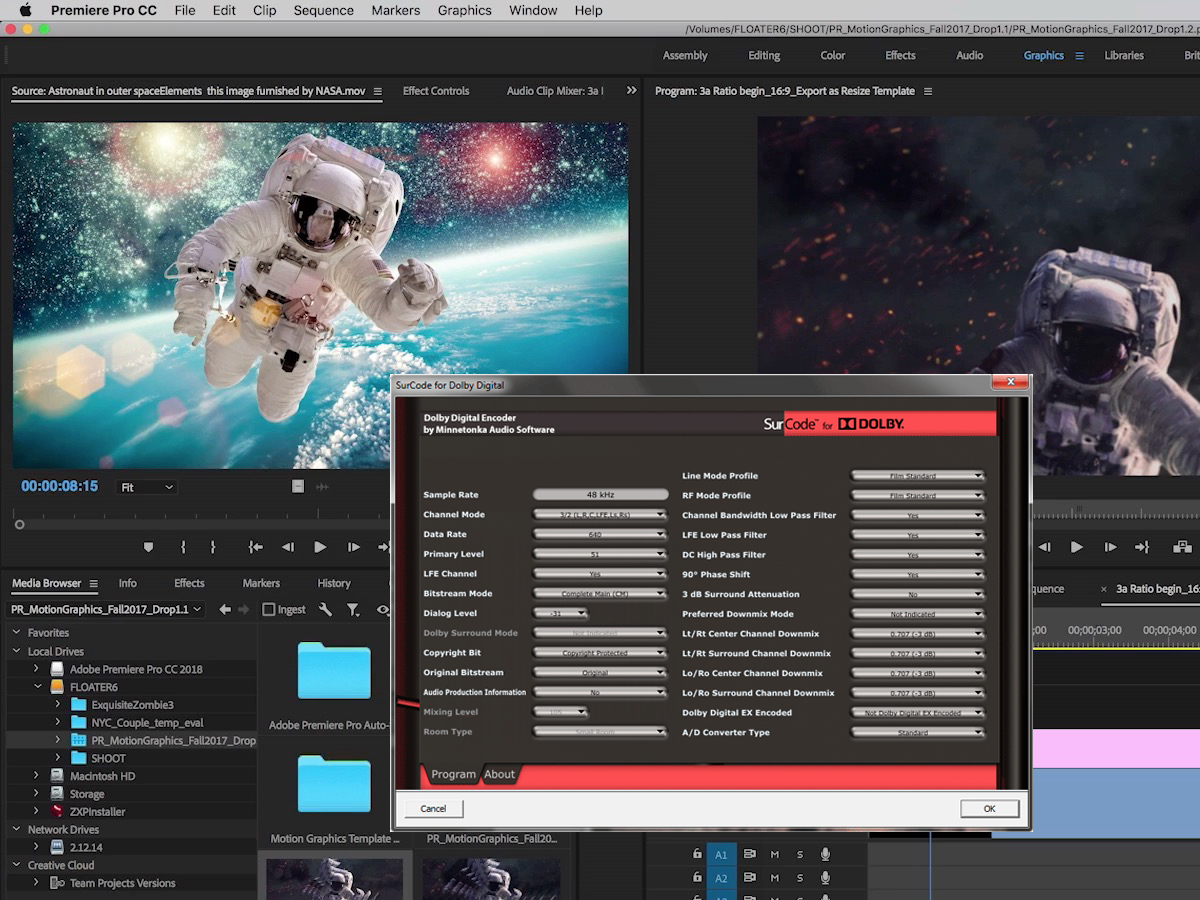 The Dolby-licensed SurCode plug-in encodes up to six audio channels (5.1 surround, 2.0 stereo) into a Dolby Digital (AC-3) or Dolby Digital Plus (E-AC-3) file or mixed into a video container file such as MPEG2 or MP4. As Dolby-certified products, the encoded audio files from SurCode are compatible with all Dolby Digital and Dolby Digital Plus-branded software or hardware.
Dolby Digital Plus is an advanced surround sound audio technology that's built into home theaters, smartphones, operating systems, and browsers. Dolby Digital Plus content is also easily converted to a traditional Dolby Digital signal.
"SurCode was the first Dolby Digital Encoder for Adobe Premiere Pro, released over 10 years ago," says John Schur, President of Telos Alliance TV Solutions Group. "With thousands of installations worldwide, SurCode is a proven Dolby solution, and since Adobe is now using OS native decoding in the latest Creative Cloud release, it is the only Dolby-certified encoder plug-in currently available."
SurCode for Dolby Digital Plus retails for $295 and is available directly at
www.minnetonkaaudioshop.com/DDCC
or from our network of resellers and distribution partners across the globe.
www.minnetonkaaudio.com