The Raspberry foundation announced what it says will be its last "classic" Raspberry, introducing the new Raspberry Pi 3 Model A+ with a 1.4GHz clock speed, 5GHz wireless networking and improved thermals of a Raspberry Pi 3B+ in a smaller form factor, and at the smaller price of $25. As with the original Raspberry Pi 1 Model A+, by halving the RAM, and removing the Ethernet controller, this is an affordable platform that is certain to be extremely popular since it can be used to directly replace the Raspberry Pi 1 Model A+.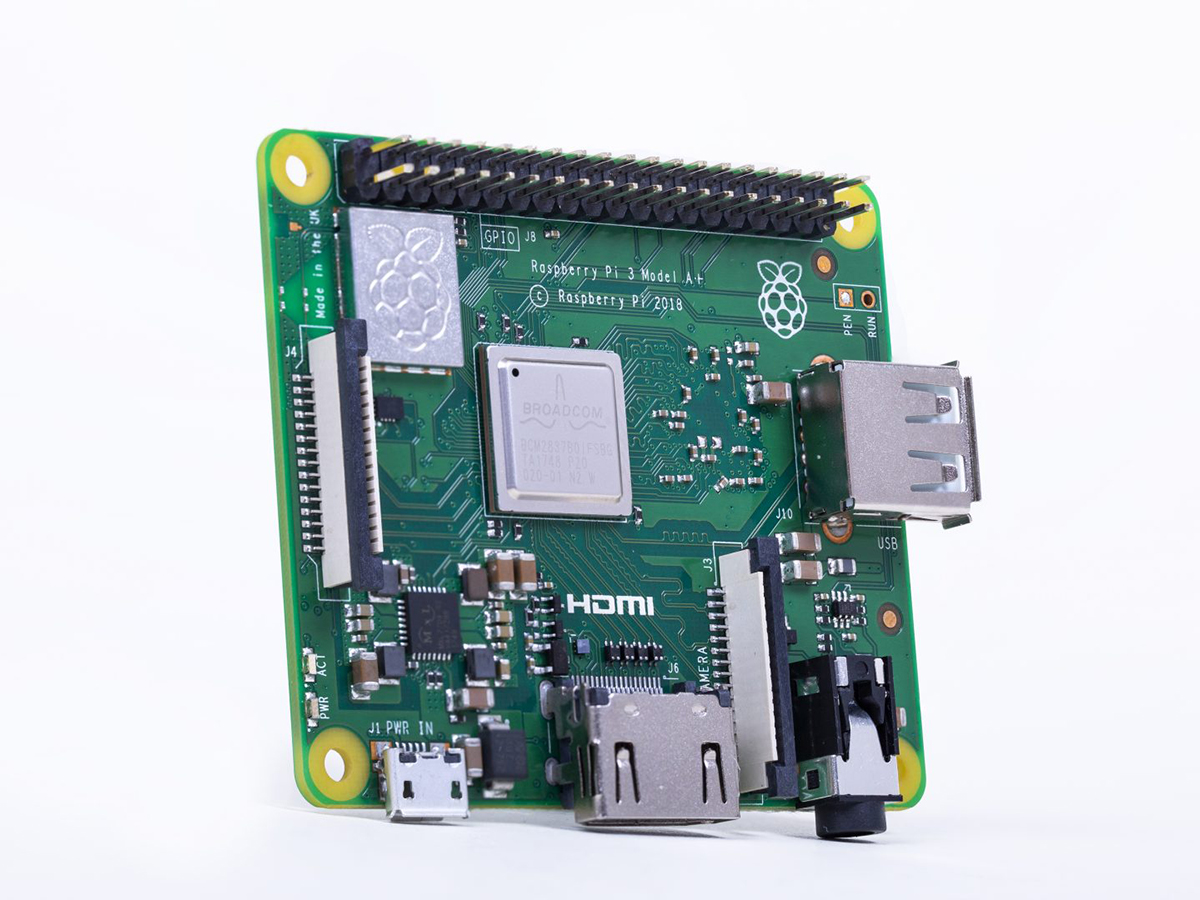 As the organization announced, although there were never A+ form-factor versions of the Raspberry Pi 2 or 3, it has been one of the most frequently requested products and the reason why many plug-in compatible alternatives have been launched. "Now, with Raspberry Pi 3 Model B+ shipping in volume, we're able to fill that gap by releasing Raspberry Pi 3 Model A+," they explain.
The best part is that the Raspberry Pi 3 Model A+ incorporates most of the enhancements of its big brother, featuring a 1.4GHz 64-bit quad-core ARM Cortex-A53 CPU, 512MB LPDDR2 SDRAM, 40-pin GPIO, dual-band 802.11ac wireless LAN and Bluetooth 4.2/BLE, improved USB mass-storage booting, and improved thermal management. Like the B+, the entire board is certified as a radio module under FCC rules, which in turn will significantly reduce the cost of conformance testing Raspberry Pi–based products.
The board runs the same Linux distributions on the same 1.4GHz, quad-core Cortex-A53 Broadcom BCM2837B0 SoC as the larger Model B+ and provides a modern, HAT-ready 40-pin header. It provides the same HDMI port, microSD slot, DSI and CSI interfaces, and composite port as the latest 3B+. The biggest sacrifice is the halving of RAM to 512MB, although this is twice the allotment of the earlier A and A+ models. There's also no Ethernet port, and instead of 4x USB 2.0 host ports, it features only one.
The Raspberry Foundation confirmed a lifecycle support through 2033, and like other Pi boards, it's backed by a vibrant third party ecosystem and open source community, as well as the education focused Raspberry Pi Foundation.
As RPi CEO Eben Upton writes in the foundation's blog announcement, the next Pi "will need new core silicon, on a new process node, with new memory technology," making the 3+ platform "the final iteration of the "classic" Raspberry Pi."
The company will also offer an official case for the Raspberry Pi 3 Model A+, which will be available from December 2018. The Raspberry Pi 3 Model A+ will go on sale in early December for $25.
www.raspberrypi.org