At InfoComm 2018, Harman Professional Solutions announced new members of the its successful Crown DriveCore Install DA Series of amplifiers. The newest members of Crown's flagship line of networked install amplifiers feature support for Dante and AES67 networked audio at lower wattage than existing DA Series amplifiers. The new models also introduce new 300 and 600 watt options, offering the same robustness and capabilities of Crown's DriveCore Install DA Series at lower wattage.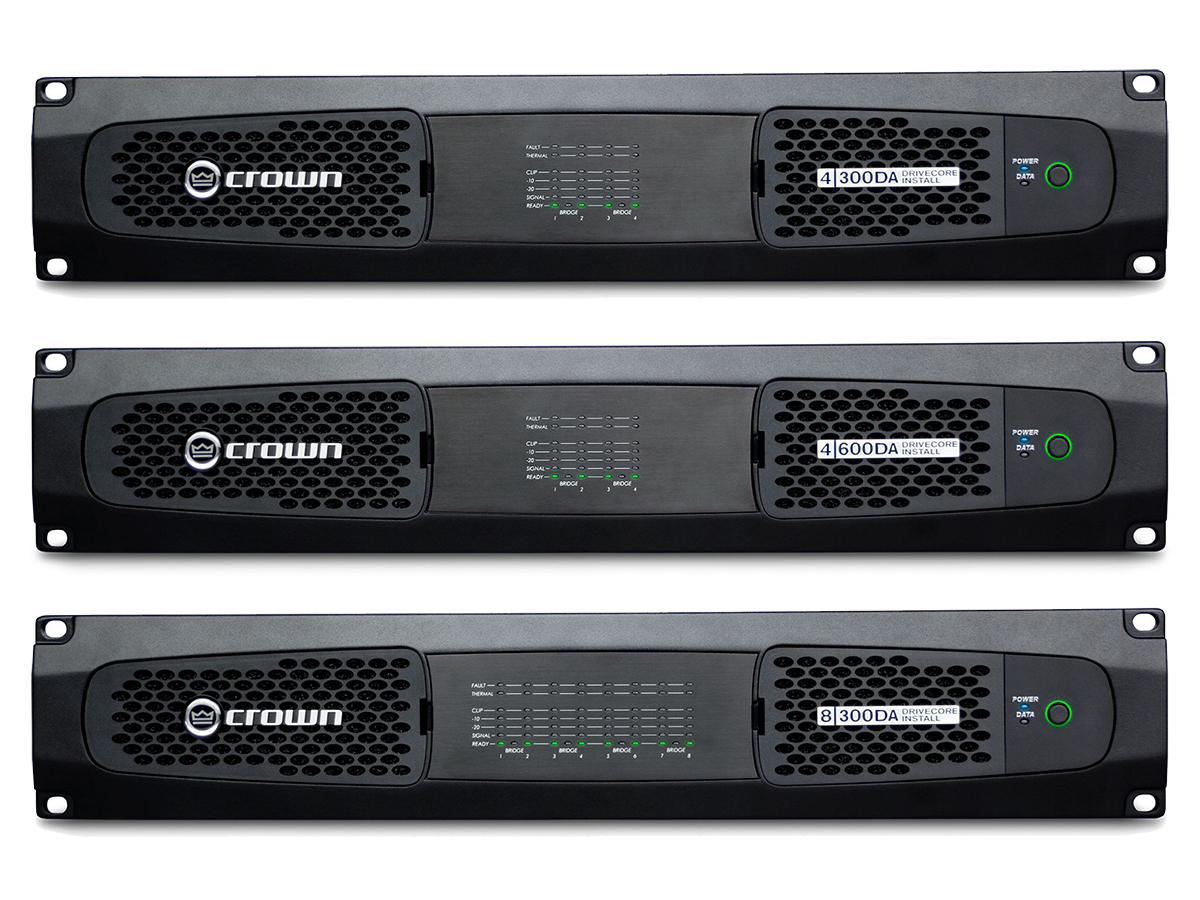 For applications that require Dante or AES67 networked audio, the Crown DCi DA Series provides a balanced combination of output power, channel count and speaker load flexibility along with proprietary DriveCore technology for superb efficiency and exemplary audio quality. This brings Crown's power handling to even more distributed amplifier applications as well as applications that have standardized on Dante for networked audio transport.
In addition to being able to send and receive Dante and AES67 networked audio, the DCi DA Series includes a high-powered DSP with JBL speaker tunings, network control/monitoring, highly efficient design, and the ability to drive 2/4/8/16 ohm, 70V and 100V speaker loads out of each channel without the need for an external transformer.
The new models include:
• Crown DCi 8|300DA – an 8 channel power amplifier with 300W per channel
• Crown DCi 4|300DA – a 4 channel power amplifier with 300W per channel
• Crown DCi 4|600DA – a 4 channel power amplifier with 600W per channel
"These new, lower wattage members of the Crown DCi DA Series demonstrate our commitment to providing robust and capable amplifier solutions for any application," says Iain Gregory, Director, Large Venue Solutions and Marketing at HARMAN Professional Solutions. "With support for Dante and AES67 combined with the advanced capabilities of the Crown DriveCore Install Series, these new amplifiers bring the ability to distribute amplifiers throughout a facility without complex cabling or additional devices."
www.crownaudio.com
pro.harman.com