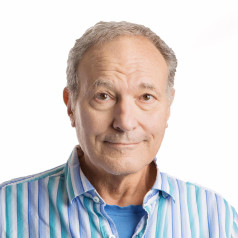 Even H1 Headphones Hands-On Evaluation
By Alex Vlach
If you haven't heard about Even's H1 headphones yet, chances are you soon will because the company has developed a clever and unique feature that could potentially change the way headphones are manufactured and vastly improve the listening experience of headphones in general.
This feature is included on Even's two introductory products: the Even H1 portable closed-back headphones and the Even E1 earphones. This review will focus on the H1 headphones. Even created a device that inserts into the headphone cables and resembles an inline volume controller, however, this is much more than a simple volume controller with an on/off switch. The built-in unit (dongle) is a sound processor that takes an "ear print" of your hearing and stores it in memory (see Photo A).
Within the dongle is a lithium ion battery that provides 12 hours of operation, along with the usual functions of the inline remote control—Play, Pause, Volume, Call Control, and microphone. The concept makes a lot of sense if you think about it since presumably a 52-year-old man does not have the same hearing as an 18-year-old girl. Both can use the exact same headphones, yet hear differently. But what if you could customize a headphone's frequency response and personalize it to your unique hearing?
That is exactly what this new product from Even offers, it lets you create your own "ear print!" Even's entire EarPrint process takes less than two minutes to set up. By turning on the unit you are greeted with a voice to guide you through the calibration, which involves listening to eight test tones in each channel.
You are asked to click a button as soon as you audibly detect each test signal. For best results, it is important to perform the calibration in a quiet environment with minimal background noise. Once your ear print is set and stored in the memory, you can easily compare the results by finding your favorite track on any device and turning your ear print ON or OFF to hear the difference.
I completed my evaluation test and was impressed by the difference I heard when toggling my profile on and off. When activated, the overall audio signal gets a slight boost since the amplitude of some frequencies are increased to compensate for your hearing loss. The end result is that things just seem to snap into place sound-wise.
Even H1 Headphones
The H1 is an over-the-ear closed-back headphone. It is stylish and beautifully designed with attractive walnut wood ear cups. The drivers are generous—50 mm diameter with chemical vapor disposition (CVD) coated beryllium. The hinges are made from cast metal that pivot smoothly and feel solid. The faux leather ear pads are soft and comfortable. The same goes for the headband. The weight is medium, about 250 grams. The cables are detachable. They click firmly into the ear cup connectors and the headphones fold flat to be conveniently stored in the supplied carry case.
I evaluated the Even H1 headphones using my portable AK 120ll player and a variety of files ranging from MP3 to FLAC and 96 kHz/24 bit pulse code modulation (PCM). The Even headphones present a warm and smooth sound with a rich and satisfying amount of bass. Those who find aggressive or sizzley treble annoying after a while won't have to worry about listening fatigue with the more laid back nature of the Even headphones.
I was expecting a reduced sound stage due to the nature of a closed-back design, however, I can report I didn't experience any shortcomings in that area. This is a versatile type of headphone you can use everywhere — at home, at the office, outside on the go, or travelling.
Overall, Even has put out a great first effort — a gorgeous, well-built, and very good sounding headphone with the ability to customize the audio frequencies to maximize its performance "even" further.
About the Author
Alex Vlach is a Project Manager for a large telecommunications company. He has a college degree in telecommunications and he has had a fascination for electronics since early childhood. His analytical mind coupled with 30 years as an audio enthusiast lends itself to evaluate a wide range of products.
related items