The new Arduino-compatible platform Arduino/Genuino 101 presented by Intel during the 2015 Rome Maker Faire features an accelerometer, gyroscope and Bluetooth Smart connectivity to enable the development of connected devices. With a form factor identical to the popular Arduino Uno and based on Intel's low-power Curie platform the board is set to retail for US$30 (approximately 27 euros) and will be available in the first quarter of 2016.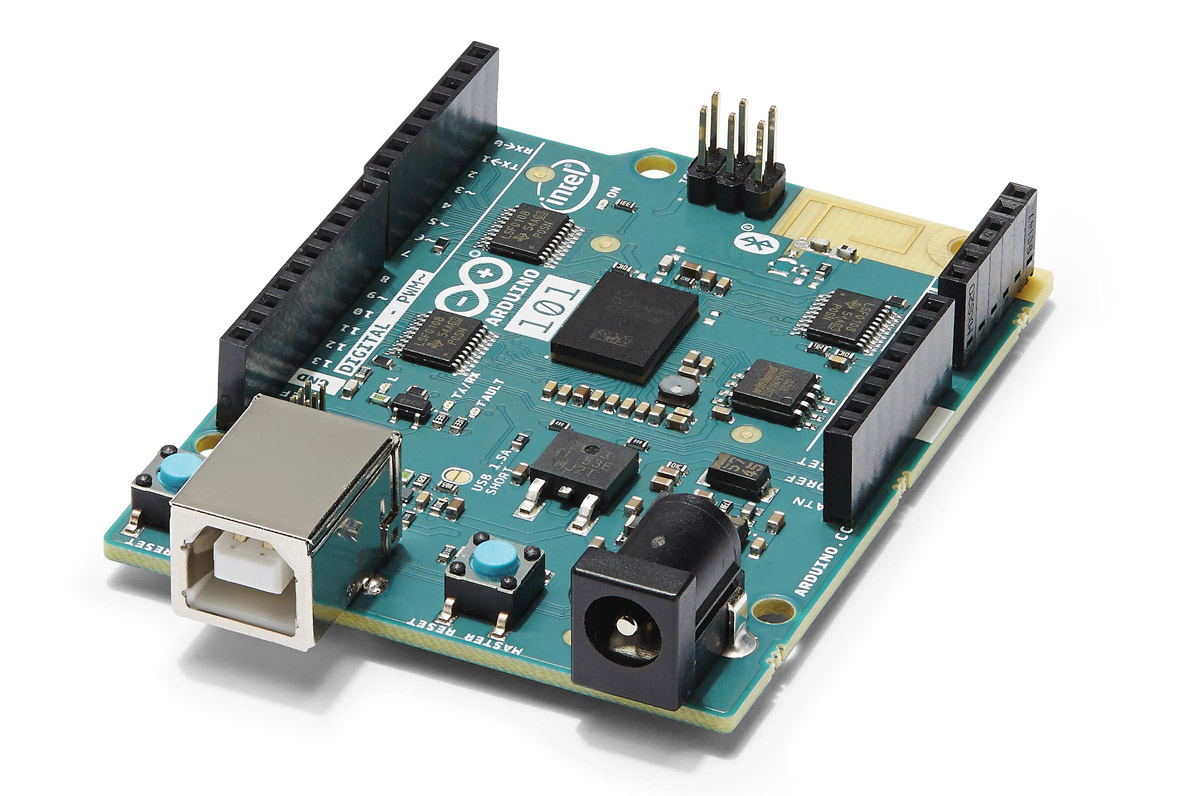 Intel Corporation, in conjunction with the founders of Arduino, announced the upcoming release of Arduino 101 (US) and Genuino 101 (outside the US). This is the first widely available development board based on the tiny, low-power Intel Curie module, announced by Intel at CES 2015. Easy to use and affordable, Arduino 101 is ideal for education environments, makers and embedded developers. Incorporated as part of Arduino's physical computing course, Arduino 101 is designed to build students' technology skill sets through hands on projects in coding, collaborating and making.
In addition to being easy to use and well-suited for foundational learning exercises, Arduino 101 can be used to prototype technology-based products that connect and compute, thanks to the powerful features of the Intel Curie module. The board joins the ranks of Arduino's open-source electronics platform, which combines freely available hardware designs, an extensive ecosystem of third-party extension components, and a software programming environment that makes it easy for anyone to create interactive projects.
"Empowering budding entrepreneurs and young students has always been a priority for Intel, and by partnering with Arduino, we are bringing the power of Intel to a new generation of makers," says Josh Walden, senior vice president and general manager of Intel's New Technology Group. "With the advanced features of the Intel Curie module embodied in the Arduino 101 board, young learners as well as developers can now bring to life truly unique, smart and connected creations."
Arduino 101 will be incorporated into the Creative Technologies in the Classroom (CTC) physical computing course developed and tested by Arduino and currently deployed in over 300 schools. CTC is the world's first formal physical computing course for elementary and secondary school classrooms and provides educators with the tools, support and confidence needed to introduce their students to the foundations of programming, electronics and mechanics. Intel will work closely with Arduino to bring the CTC program to schools across the globe in coming years. As it is introduced to classrooms, Arduino 101 will nurture the next generation of technology industry professionals, entrepreneurs and inventors.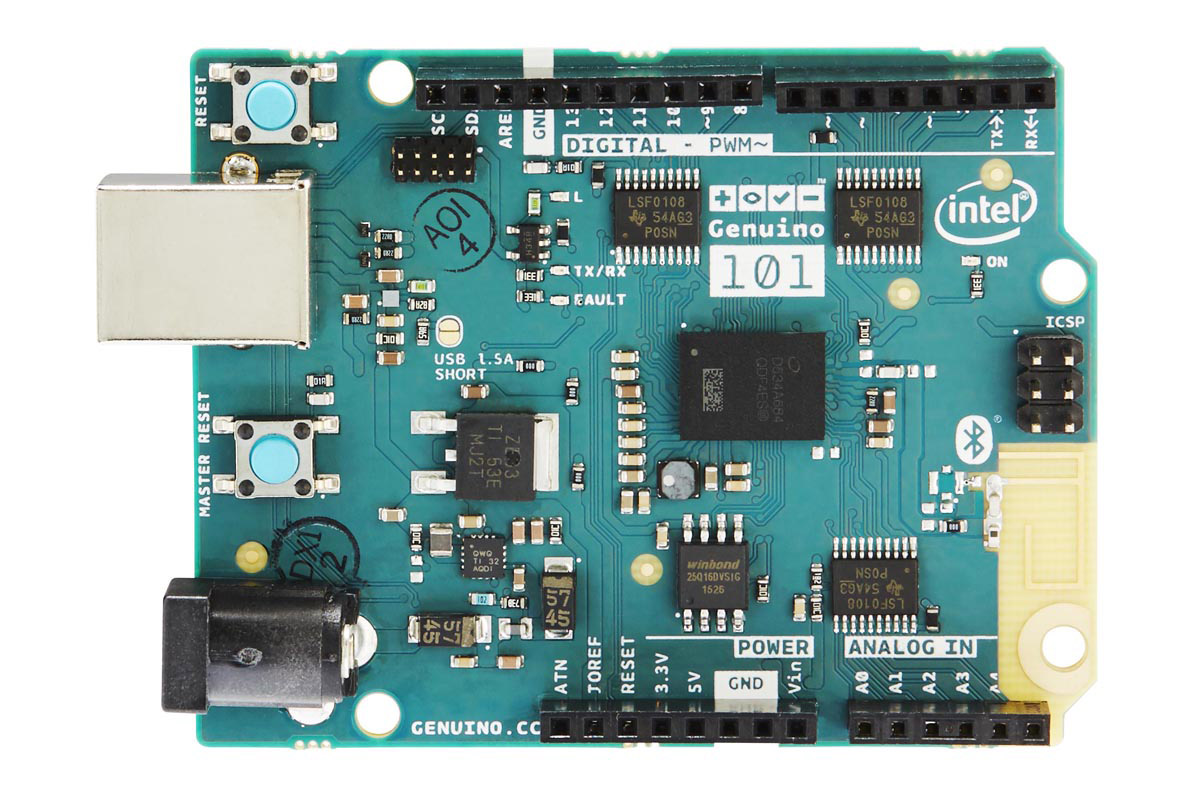 "We worked closely with Intel on the development of this board and are expanding our educational courseware to incorporate the connectivity and advanced features expected by today's student developers," said Massimo Banzi, co-founder and CEO, Arduino. "Through our work with Intel, we're able to reach a global community of entry-level makers and students with a comprehensive introduction to physical computing and now with a more advanced, powerful technology solution that will help them bring their creative visions to reality."
The Arduino open-source electronics platform launched in 2005 has now generated two separate entities. Arduino.cc's was created by Arduino co-founders Massimo Banzi, David Cuartielles, Tom Igoe, and David Mellis. Arduino.cc uses the new Genuino brand for boards and products sold outside the US. It also makes the Arduino open-source project available worldwide through alliances with local market-leading manufacturers in Asia, Europe, South America, Canada and Africa.
www.intel.com
|
arduino.cc